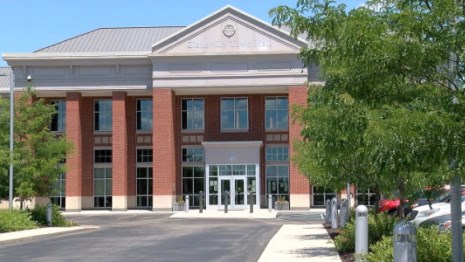 Fiscal Responsibility & Leadership
My leadership will be open-minded yet focused on solutions that will better our community. I will welcome and consider opinions from opposing sides as well as reach out to those with particular areas of expertise for their valuable insight on major issues. Once the research is done and discussions are complete, my decisions will be based upon several principles: What is best overall for our community? What is best for the long term? What actions do we need to take to promote transparency, resolve and understanding on each decision?
With a new group of elected councilors coming in 2024, cooperation between the mayor's office and the Town Council will be essential. I will, of course, attend Town Council meetings to solidify our communication as we lead Zionsville together. I will also expect open communications between town departments and our Town Council to provide clarity and transparency.
We also cannot underestimate the need for efficient and effective operations of government services. There will be accountability in the mayor's office and with the team, including financial management transparency. Budgets will be created, shared, and followed by every department.
We need to make sure our local services including trash, water, and sewer are professionally managed. And we will have an infrastructure plan for parking, roads, and traffic to support our growing community.
Jane's Framework for Her Administration
Serve with honor, work hard every day
Respect and Listen to Opposing Views
Champion ethics & accountability in leadership
Restore efficient, effective & transparent government operations
Rebuild public trust in the Town's finances and the Mayor's office
Jane's Specific Plan
Our community expects and deserves better. Rebuilding public trust is a critical element for every aspect of my vision for Zionsville now and in the future. I promise to deliver ethical and accountable leadership to the people of Zionsville. This will not be a quick and easy fix - but it will happen under my watch.
The First 90 Days
Audit all Town Finances and Internal Controls
Hire a professional audit firm to conduct an independent audit of the Town's finances as recommended by the recent State Board of Accounts audit review.
This independent audit will provide a "clean slate" from which to begin my administration
Perform an intensive review of all internal controls
Ensure all funds dispersed are always first approved by Town Council
Incorporate new rules & regulations that outline the consequences of misappropriation so that we have mechanisms for enforcement, should this happen in future administrations
Evaluate all Town vendors to ensure the best return on investment of taxpayer dollars
After the first 90 days in office, I will be prepared to go forward with steps that make sound fiscal sense for our Town based on a clear picture of our finances and budgeting.