S&P Bond Rating Reduction Will Cost Zionsville More Money!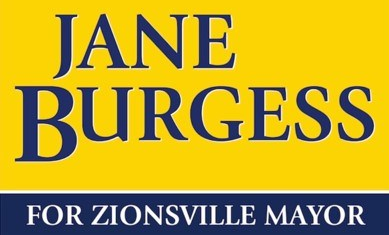 "Last week, Zionsville citizens learned that S&P Global (S&P) has lowered the bond rating for the Town of Zionsville. The rating, which had been at AA+ since 2014, has now been lowered to AA with a negative outlook. In the S&P report, it is clear that the most recent findings by the State Board of Accounts (SBOA) 2021 audit were the key driver in this downgrade. Absence of internal controls, lack of financial transparency, unapproved expenditures and misappropriated funds were the headlines of that report.
To add insult to injury, it is apparent that the Mayor's lack of any meaningful response to the SBOA audit report did little to inspire the confidence of the S&P analysts looking ahead for improvements.
This is still another example of how this Mayor is costing the taxpayers more of our money. In addition to legal expenses incurred from Mayor Styron suing the Town Council and spending funds that were not approved, she has now caused our Town's bond rating to fall, which translates to higher interest costs and debt service costs as we move forward.
If I have the privilege of being elected your next Zionsville Mayor, I pledge to return our administration to a strong financial body, with transparency and solid internal controls. We will work hard to eliminate these egregious SBOA findings to ensure that the bond rating agency is once again confident in our leadership and our finances. Most importantly, we will restore the confidence of our citizens in the office of Mayor."