Zionsville State Board of Accounts Report Very Troubling.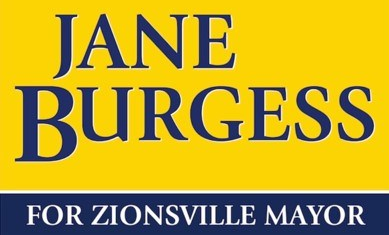 Jane Burgess on the Zionsville State Board of Accounts report
"The Zionsville State Board of Accounts audit report for 2021 is very troubling. Our mayor must operate within the law and spend funds appropriately and with transparency. The Zionsville Town Council asked questions repeatedly on many financially related and operational matters pertaining to lack of internal controls, lack of financial information, and unapproved expenditures by Mayor Emily Styron only to have been met with silence. Circumventing the legal process of expenditures is unacceptable. I have full confidence the town council will provide the necessary oversight, set a corrective path, be transparent, and ensure Zionsville is protected. A full accounting is expected by the public and I know the council will work to reestablish the trust that has been lost through Mayor Styron's actions. We must address the failures, take a hard look at internal controls, and act where appropriate:
First, we need to strengthen and put teeth in laws to protect taxpayers should a mayor misappropriate dollars.

In this case, Mayor Styron inappropriately made disbursements and entered a contract related to "a town hall renovation project," that had been rejected by the council, totaling $202,585. 1 Mayor Styron placed our town at great risk when she circumvented the appropriate procedure to seek approval and spent the funds anyway when it was not approved. Communities have little recourse against such rogue elected officials. I will engage State leaders to find ways to stop expenditures that are not approved in the future.
Second, Mayor Styron approved use of Town Purchasing Cards (i.e., credit cards) to circumvent the normal spending process. Some were used for gift cards and the audit states "The Town Purchasing Card may not be used to purchase items that are not in accordance with the Town of Zionsville's payment and procurement rules and the audit states gift cards are expressly prohibited." The report also cited "seven charges of $15,000 each, made for monthly legal fees paid to the Town's attorney." Government credit cards have proven to be fraught with waste, fraud, and abuse when controls are not in place and strictly followed. The mayor must immediately reclaim unnecessary cards, implement education, training, and control measures to protect against waste, fraud, and abuse.
Third, there has been a complete lack of transparency and collaboration with the council in development of the town's budget. The council has placed a timeline for the administration to present the budget only for Mayor Styron to dismiss it. Taxpayers deserve transparency in the budget process and for collaboration with the council. Moreover, I am concerned the mayor diverted $75,000 from the Motor Vehicle Highway Fund for Town Hall renovations, not following legal requirements for the use of these funds which should be related to public highways and/or other transportation related uses. The audit states, "Sources and uses of funds must be limited to those authorized by the enabling law, ordinance/resolution, or grant agreement." 3 The mayor's actions again place Zionsville at risk.
Zionsville deserves better. The State Board of Accounts report is disconcerting, and it only addresses the challenges in 2021. Guardrails, timelines, transparency, legal requirements, and collaboration should be followed to protect against the improper use of public dollars. Misuse of tax dollars is never acceptable. My administration will follow the law, will work collaboratively and transparently with the council, and we will always place what is best for the community above all else."
Watch this news story on WISH TV
(See links to the State Board of Accounts reports— B59594 and B59595)
1 State Board of Accounts. Supplemental Compliance Report of Town of Zionsville Boone County, Indiana. January 1, 2021 to December 31, 2021
2 Ibid., 26.
3 Ibid., 25.